Build Your Business
WHAT IF BEING CREATIVE WAS YOUR JOB? OH, WAIT! IT CAN BE!
So you are thinking about joining Stampin' Up! That is absolutely fantastic you will not regret it. I'm so pleased that you are looking to join my team too #TeamSmithy aka #SmithysStampers

Do you love to craft? Would you like to work from home? Do you enjoy people? Then becoming a Stampin' Up! demonstrator may be the perfect opportunity for you. If you are wishing to join as a hobby demonstrator, you will still have all the same benefits as business builders :)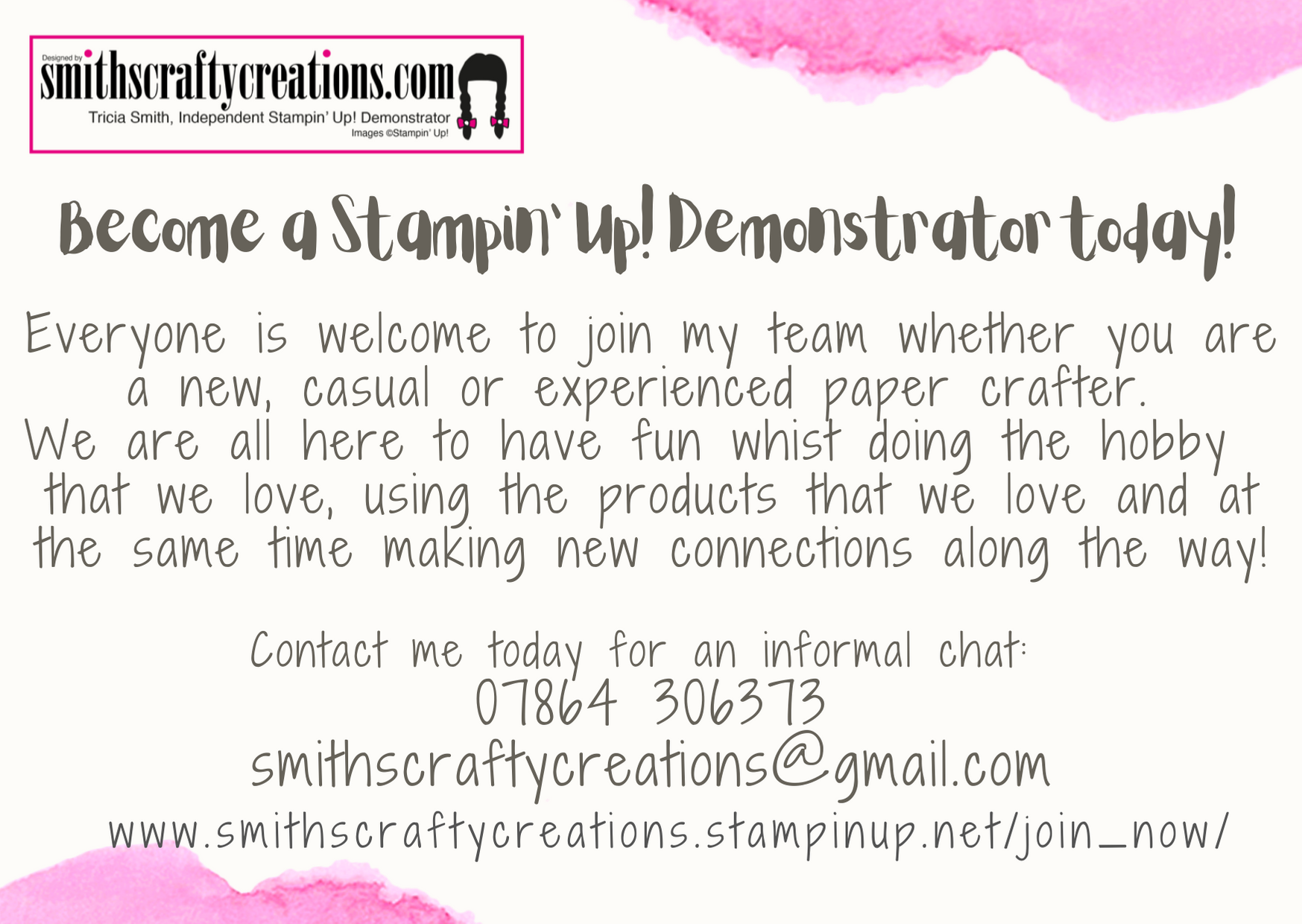 DEMONSTRATOR BENEFITS
Get 20%–25% off all Stampin' Up! products.

Earn additional income based on your sales and recruiting--just how much extra income is up to you.

Set your own schedule and put in as much (or as little) time as you'd like.

Get support through online training resources, a quarterly magazine, events, and a demonstrator-only online community with thousands of project ideas.

Access to regular promotions, giving you an opportunity to contact customers.

Opportunity to earn incentive trips.

Chance to learn creative tips and techniques, share ideas, and come into contact with new friends who love papercrafting as much as you do!
You can pick and customise your starter kit with whatever you like! The image below is a suggestion only.

Looking for more information? Visit my website to view the most commonly asked questions about Stampin' Up!

Visit my website link JOIN TEAM SMITH for more information - how exciting eeeeekkk!